Ranveer Singh and Deepika Padukone will reach Bhubaneswar for Hockey World Cup 2023
FIH Odisha Hockey Men's World Cup 2023 Bhubaneswar-Rourkela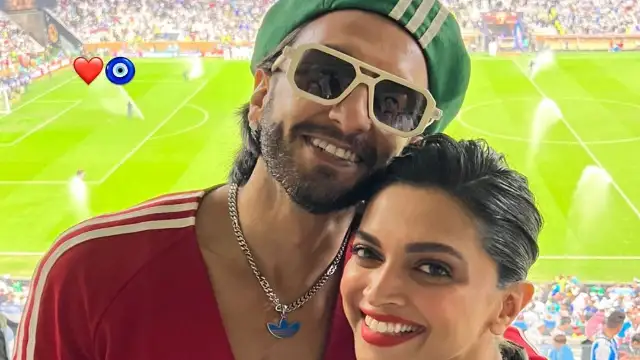 The 16 best men's teams from around the world are converging in Odisha, India as we countdown to the final few days till the start of the FIH Odisha Hockey Men's World Cup 2023! Each team comes with the aim of becoming world champions, but only one team can earn the highest honour at the end of the World Cup.
The first obstacle for all 16 teams in the event come in the form of their pool opponents. Winning the pool gives the teams a huge advantage, as it leads to straight qualification into the quarterfinals, while second and third placed teams play an additional cross-over round. In today's preview, meet the teams in Pool B, and find out the unique playing styles they will bring to the World Cup.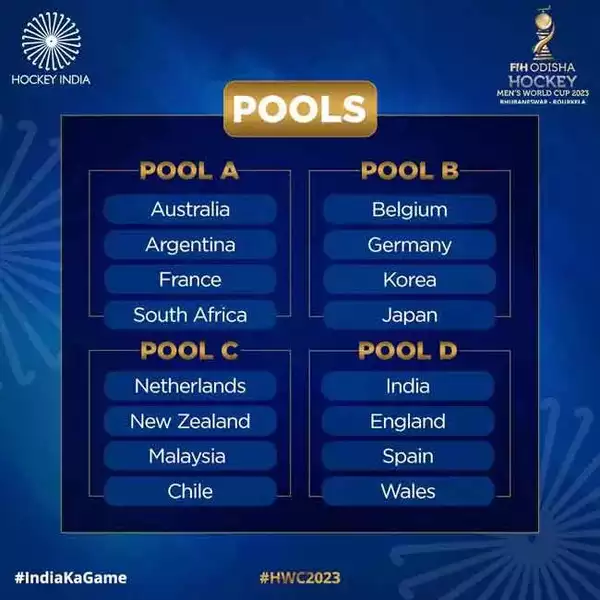 Belgium.
Belgium's rise from European alsorans to the summit of global hockey has been one of the standout stories of the past two decades. In the past five years the Red Lions have won every major title on offer, including the World Cup (2018), Olympic Games (2021), European Championship (2019) and FIH Hockey Pro League (2020-21). It would take a brave person to bet against them successfully defending the world title they so memorably claimed four years ago in Bhubaneswar.
Germany
With four Olympic gold medals, two World Cups and eight European titles, Germany have an enviable history in international hockey and, when at their best, few teams can live with them. Tactically astute and technically superb, Die Honamas have a habit for hitting form at Olympic Games and World Cups, something they will be hoping to repeat here in Odisha.
Japan
Making their first FIH Men's World Cup appearance since Mönchengladbach 2006, Japan's Samurais will be determined to remind everyone of their considerable talents.
At the delayed Olympic Games Tokyo 2020, the 2018 Asian Games gold medallists proved themselves to be a fearsome attacking unit that was perhaps unfortunate to be eliminated in the competition pool phase. The team that competes in Odisha is considerably less experienced than the one that took to the Olympic turf in Tokyo, with 11 players having fewer than 50 caps and ten athletes being aged between 18 and 23. Thirty-year-old captain Seren Tanaka is one of six players to have surpassed the 100 caps marker, alongside goalkeeper Takashi Yoshikawa, Shota Yamada, Masaki Ohashi, Hiromasa Ochiai and Koji Yamasaki, all of whom competed at Tokyo 2020.
Japan, who sealed their place at this FIH Men's World Cup with a fourth-place finish at the 2022 Men's Asia Cup, were recently in action at the FIH Hockey Men's Nations Cup in South Africa, recording wins against Canada and Pakistan on their way to a sixth-place finish. The team is coached by Akira Takahashi, who represented Japan at the 2002 FIH Men's World Cup in Kuala Lumpur, Malaysia and, fascinatingly, was Head Coach of the Samurais four years later in Mönchengladbach.
Korea
After failing to qualify for the 2018 edition, Korea return to FIH Men's World Cup action courtesy of a superb victory at the 2022 Men's Hockey Asia Cup, where they defeated Malaysia in the competition final. Veteran defender Jang Jonghyun and Hwang Taeil contributed 11 goals to that title success, sealing Korea's place back at the top table of international hockey.
The team have been involved in two high profile competitions in recent months, with Malaysia gaining a measure of revenge by defeating the Koreans 3-2 in the final of the Sultan Azlan Shah Cup in November. The Korea-Malaysia rivalry continued a couple of weeks later at the inaugural FIH Hockey Nations Cup, with evergreen 39-year-old captain Namyong Lee on the scoresheet as Korea recorded a superb 4-0 victory in the bronze medal game. While a bronze medal was not good enough for Korea to secure a berth in the next edition of the FIH Hockey Pro League, their solid performances at that competition in South Africa provided plenty of evidence that Korea are a team that should not be underestimated.